Facing the Numbers
---
COVID-19 in memoriam
April 21 marks the one-year anniversary of Alachua County's first COVID-19 death. Since then, our community has lost 262 others.

They were husbands and wives, parents and grandparents, friends and coworkers. Hundreds of local families are now without someone they loved, and while the death total may be measurable, these families' losses are not.

A grandmother who could clear the dance floor doing the jitterbug; a mother and school bus driver who passed out pizza to her students; a husband and father who left notes around the house to make his family smile — all gone.

As vaccinations increase and local virus cases and death counts have recently slowed, it's tempting to look to the future. But it's important to remember those who were taken.

For the past three months, The Alligator staff has worked to identify local COVID-19 victims, contact their loved ones and write obituaries in their memory. This is the beginning of that effort.

If you have a loved one you'd like to be included in this project, let us know by filling out this form.
Photo Courtesy of Debra Bozeman Yarborough
Kathryn Bozeman, 78
Kathryn Bozeman would light up when she sat in a rocking chair on her daughter's porch and watched her great-grandkids play football.

Bozeman, 78, died April 12, 2020, in a nursing home in Bradford County as a result of COVID-19 complications.

Debra Bozeman Yarborough, Bozeman's daughter, said her favorite memory of her mother was when her son, Bozeman's first grandchild, was born.

"She went in there in the nursery home, and it was so cute. She said, 'Oh God, he's so beautiful! Now, which one is he?'" Yarborough said, reminiscing on her mother's sense of humor.

Bozeman also loved to shop. She would go to secondhand stores and always make sure she looked good in a nice dress or skirt, she was really a "girl girl," her daughter said.
Written by Carolina Ilvento // Alligator Staff
Deborah Wilson, 67
At Perkins Restaurant & Bakery, the waitresses knew Deborah Wilson by heart. It was her favorite place to eat, and everyone competed to serve her.

Wilson, 67, always wanted to help other people, her daughter Carmelia Speed said. She would forgo her own well-being to check on others. Despite issues with her health, she always tried to put her best foot forward, Speed said. She died April 20, 2020.

Authentically herself, Wilson had a no-nonsense personality: If she didn't agree with something, she let you know, her daughter said.

Wilson retired from her position as an administrative clerk for the Florida Department of Health in Alachua around 2005. As a retiree, she helped raise her grandchildren and took care of her great-granddaughter. Wilson felt most proud of her role as a mother, grandmother and great-grandmother because Speed was her only child and Wilson helped her daughter raise her children, Speed said.

Her mother was present for every major moment of her family's lives, Speed said. Each summer, she traveled with her daughter and grandchildren, Speed said. Together, they showed Wilson's grandchildren places beyond Gainesville and provided them with new experiences.

On one particular trip to South Carolina, Wilson and her family packed into a minivan in search of other relatives. She was passionate about finding her family's roots and learning about their history, Speed said. In Allendale and Fairfax, South Carolina, Wilson pulled up addresses and knocked on doors of distant cousins, who were very receptive, Speed said.

She played an active role in the Gainesville community, serving on the Citizens Awareness Board and Community Against Crime Board. She was a member of Mt. Pleasant United Methodist Church and held a position as new member secretary. In this role, she was in the process of arranging classes and activities for new members, Speed said. Wilson was also among Lincoln High School's Class of 1970 alumni.

"Deb was a real good person," Speed said. "And we miss her a lot. It's hard talking about her in the present tense."

Wilson helped Speed, who is a single parent, raise her children. In her memory, her daughter and grandchildren are looking into starting a nonprofit organization providing scholarship funds for children of single parents who want to go to school.
Written by Juliana Ferrie // Alligator Staff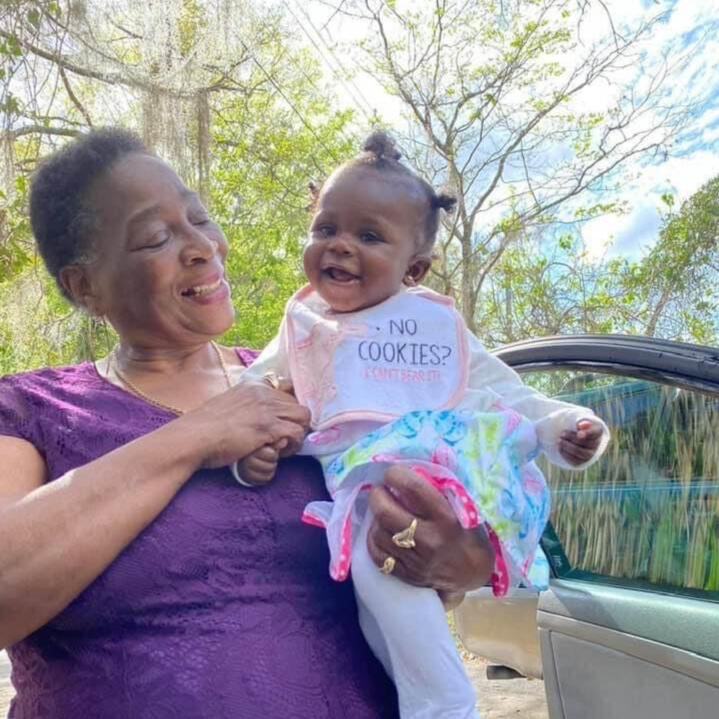 Photo Courtesy of Carmelia Speed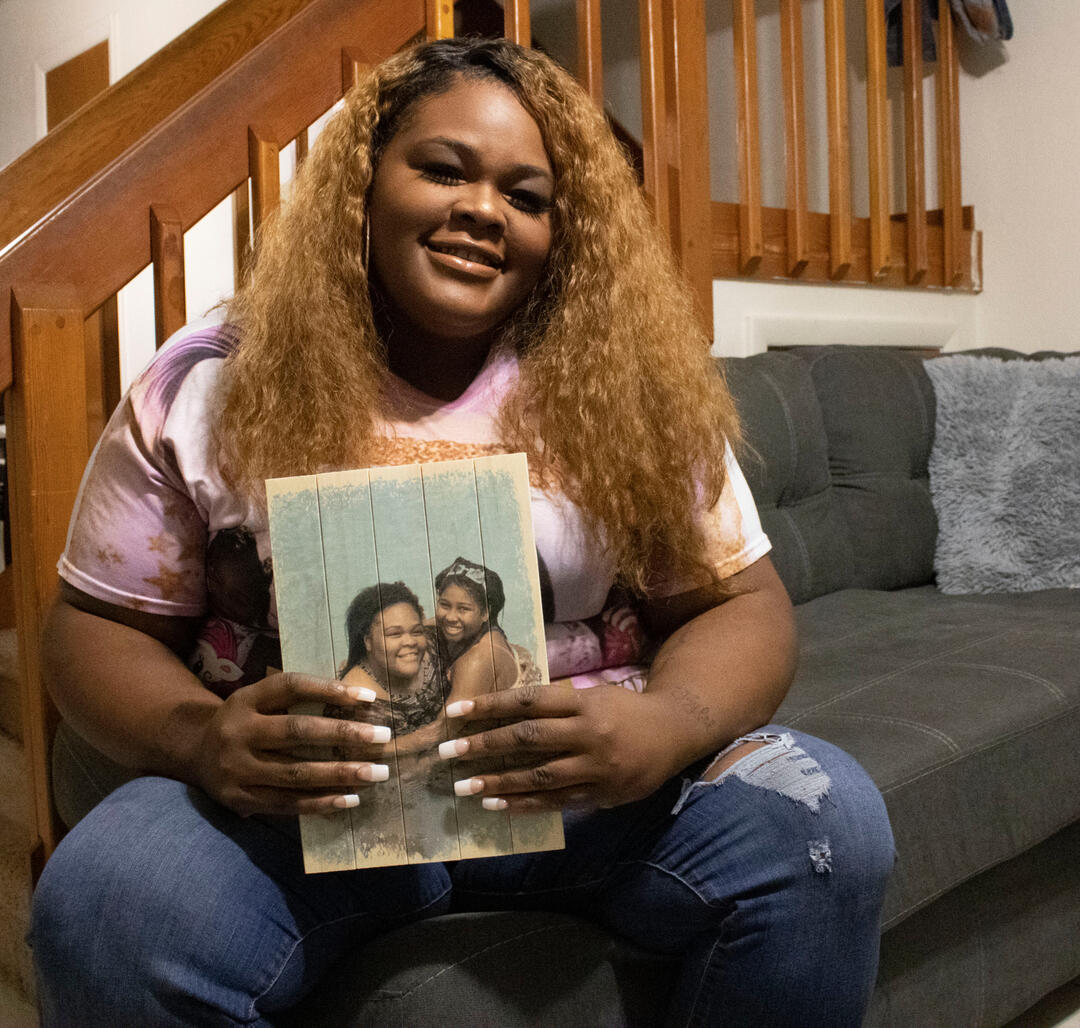 Travisha Donaldson holds up the last photo taken of her and Kimora Lynum on Saturday, April 17, 2021. (Photo by Julia Cooper // Alligator Staff)
Travisha Donaldson commemorates the life of Kimora Lynum through the last photo of them, Lynum's bathing suit and a tattoo that reads "Half of my heart is in heaven Kimora 2/3/11 - 7/17/20." (Photo by Julia Cooper // Alligator Staff)
Kimora Lynum, 9
Kimora "Kimmie" Lynum's favorite spot was always the water. She spent her summers racing and playing water volleyball in the pool and rushing into waves at the beach.

Kimmie stayed in her underwater world for hours until she pruned and the sky darkened. Even then, she would beg not to leave.

On July 17, Kimmie's life was cut short by COVID-19 at 9 years old.

She was the youngest COVID-19 victim in the country at one point and remains the youngest victim in Alachua County.

Her talkative and friendly nature came from her second mother in heart, Travisha Donaldson.

Kimmie had just crept out of her shell and became a social butterfly, chatting up fellow shoppers at the grocery store and helping shorter children at the playground.

"Kimmie always had a way to make sunshine out of the rainy day. Her smile, her laugh, her goofiness," Donaldson said.

She became like a second mother to Kimmie when she dated the girl's father, Theophilus Lynum. Even after the breakup, Donaldson stayed a part of the family.

Kimmie spent weekends at Donaldson's home during the school year, playing with her nieces and swimming in the community pool. During the summer, Kimmie spent weeks there.

When the pandemic hit, Kimmie adjusted to staying indoors. She played video games with her mother, Mikasha Young-Holmes, and made TikTok videos with her cousins.

"She was able to make fun when there really was no fun," Donaldson said.

After Kimmie's father was shot and killed in April, Kimmie spent the entire month of May at Donaldson's home mourning her father.

"She had her sad moments that she really missed him," Donaldson said. "But she could laugh, and she could have fun."

Donaldson cheered Kimmie with Roblox, water guns and trips to the pool.

Even though Kimmie kept her head up, she still missed her father. For her 10th birthday, she wished to have her father at her birthday party. Donaldson and the rest of Kimmie's family planned the YMCA event months in advance.

They bought a life-size cutout of Kimmie's dad and planned to edit him into her birthday photo shoot.

Donaldson was grateful to have known and loved Kimmie. She will always hold onto the photos, memories and neon bathing suits she bought Kimmie close to her heart.

"Don't look at her death. Don't look at how she died. More so look at her life, how she lived," Donaldson said. "She's 9 years old, and she literally touched so many people."
Written by Lianna Hubbard // Alligator Staff
Elease Bradley, 81
Elease Bradley's grandson, Christopher, can sing. But until his grandmother's memorial, he had never led a song on his own.

During Bradley's memorial service, Christopher seized the microphone and boldly led the attendees through a rendition of the joyful gospel song, "I Came To Tell You."

"If mama (would have) been there to see Christopher singing over her, she would have been jumpin' and shoutin'," Cherey Daniels, one of Bradley's daughters, said.

Daniels' voice shook, and she fought through tears as she recalled how her mother selflessly stepped in to help Daniels raise her four children.

"She was my best friend. She was my prayer partner," Daniels, 61, said. "And she was my mirror, or what I wanted to be."

Bradley died July 25 from COVID-19 at 81 years old.

Standing at just over 5 feet tall, Bradley was petite in size and small in stature, said LaKendra Johnson, one of Bradley's granddaughters. But despite her tiny frame, Bradley was filled with immeasurable strength as she survived breast cancer, raised four daughters as a single mother, often worked multiple jobs and cared for Daniels' physically impaired stepfather, all while serving the church for more than 60 years, Daniels said.

"I would tell people, don't let her size and looks fool you," Johnson, 35, said. "She is one of the strongest people that you could ever meet."
Her voice was soft when she spoke, but it carried powerful volume.

Though she rarely yelled, she possessed the ability to make anyone feel like an ant, Daniels said, laughing.

Daniels said Bradley was known for her compassionate hugs, which she gave out freely.

"She just gave that hug, and people said how they got strength from it," Daniels said.

Though she longs to be with her mother and closest friend again,

Daniels is at peace knowing Bradley is finally at rest.

"I know she's better," she said.
Written by Abigail Hasebroock // Alligator Staff
Photo courtesy of Bradley's family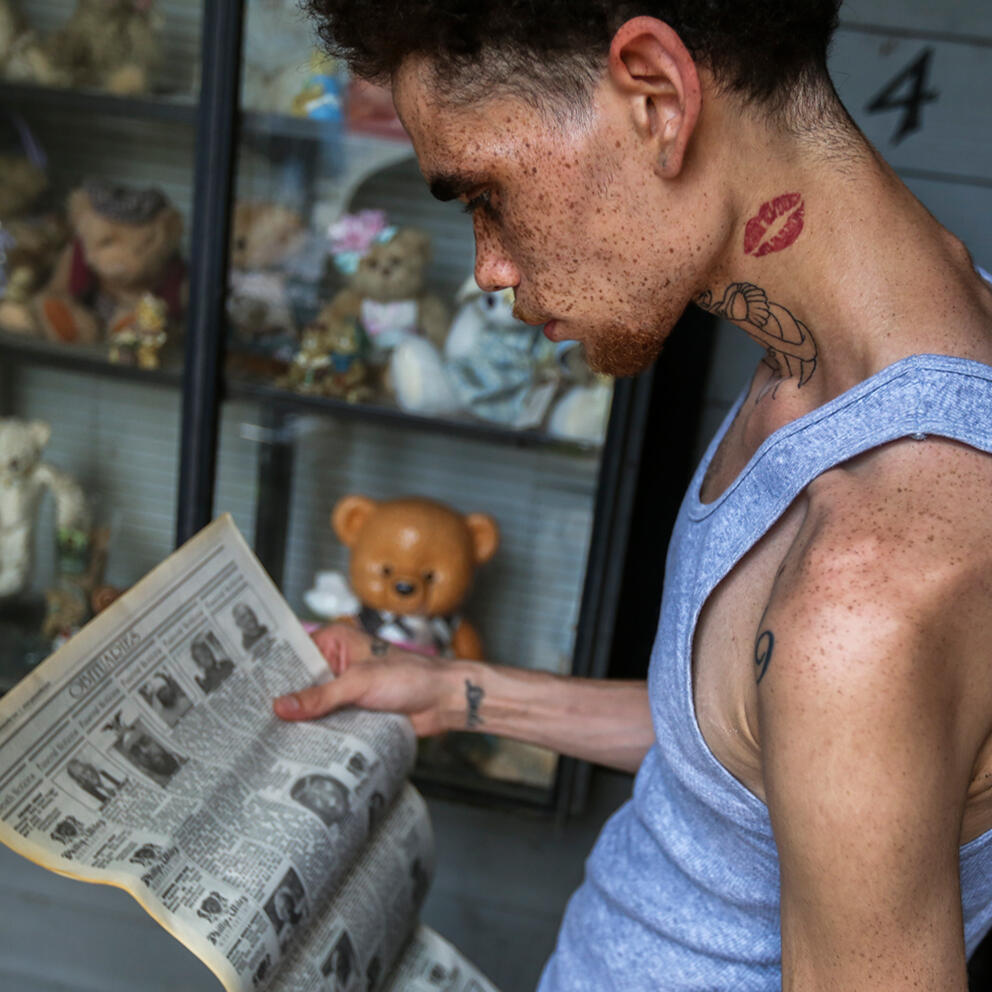 Noah Bradley displays an obituary on Saturday, March 27, 2021, for his father, Stacey Bradely, who died of COVID-19 in July. (Photo by Chasity Maynard // Alligator Staff)
Stacey Bradley, 50
Stacey Lamar Bradley loved to bowl on his time off and taught his children the importance of hard work.

"He taught me everything I know, from being polite to people to having friendships," Noah Bradley, Stacey's son, said. "He set a good example for us."

Bradley, 50, died from COVID-19 July 26 at North Florida Regional Medical Center.

After graduating from Buchholz High School class of 1988, he enlisted in the U.S. Army where he stayed until 1992 when he received an honorable discharge, according to The Gainesville Sun.

He moved back to his hometown, Gainesville, in 2008 after living in California.
Written by Alexander Lugo // Alligator Staff
Andrew Lovette, 68
Andrew Lovette, a pastor and chair of the North Lincoln Heights Neighborhood Association in Gainesville, always looked forward to interacting with his neighbors.

As chair of the association, he worked closely with Gainesville's police captain and organized yearly clean-up days to ensure his neighborhood remained clean and safe, his wife, Brendel Lovette, said.

Lovette died of COVID-19 at 68 years old on July 27. He is survived by his wife; three children, Andrew Lovette Jr., Andrea Lovette and Andronicus Lovette; and nine grandchildren.

After picking up trash on the clean-up days, volunteers gathered at the neighborhood church to eat and chat with one another — a gathering organized in large part by Lovette. He always took the opportunity to hear his community's concerns about the neighborhood.

"That really brought him joy," Brendel said. "Then, he [got] the chance to see all the neighbors come out together."
Written by Sofia Echeverry // Alligator Staff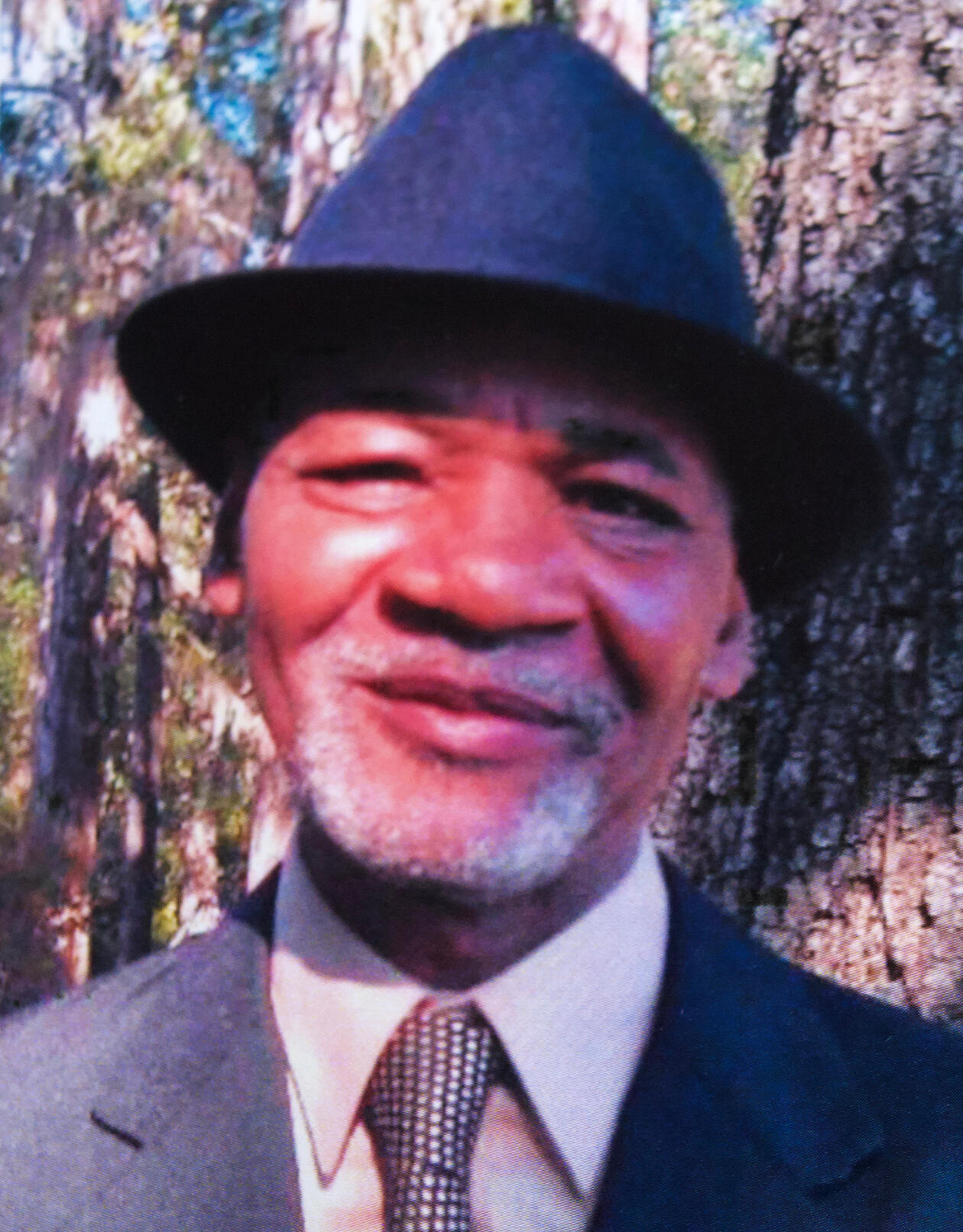 Photo Courtesy of Christine Dorsey
Willie Wicks, 67
Willie Wicks wasn't the youngest in his family, but his older sister Christine Dorsey called him "Pee-Wee" or "Little Willie" anyway.

"He was small, always small," she said. "I could tell you, he was one of the best."

But despite a short stature of 5 feet, 4 inches, he stood tall in Dorsey's memory. Wicks died of COVID-19 on July 28, 2020. He was 67.

"The fact that he got this COVID virus was just so devastating to me," Dorsey, 74, said.

Wicks was born on March 6, 1953, in LaCrosse, Florida, a small town 15 miles north of Gainesville. The seventh of 11 children, Wicks' family saw him as an innocent child, one Dorsey remembers looking out for.

After he left high school, he started work as a groundskeeper at UF, plucking flowers and trimming hedges for over 30 years. He retired at 48, choosing not to tell his family — without a clear reason why — and instead opt for more time at home.

"He was a homebody," Dorsey said.

He was also an avid lover of football and basketball, the Gators being his favorite teams. He would also spend time with friends over games of dominoes, Dorsey said, and with his girlfriend of over 20 years, Chavela Lee.
Written by Corbin Bolies // Alligator Staff
Dorothy Lester, 84
Dorothy Lester, a wife, mother and Gators fan, loved to dance. She and her husband of about 59 years, General Lee Lester Jr., would clear the dance floor as people watched them do the Jitterbug at weddings and parties.

"When my dad died, (dancing) didn't mean the same to her because my dad was her dancing partner," Carmen L. Davis, her daughter, said.

Lester died from COVID-19 and other pre-existing health issues on July 29 at 84 years old.

Above all else, she was a devoted Jehovah's Witness and dedicated her life to serving God, or Jehovah, and her congregation in Interlachen, Florida. She would break out her best china to invite the congregation over for get-togethers, Davis said.

Lester was legally blind but functioned on her own well, Davis said. When her husband would leave town, she used different technologies for the visually impaired that allowed her to change the thermostat, use the television and make coffee. When General Lee passed away, she continued living on her own in the house he built for them in Hawthorne.

She loved being a homemaker and caring for her ever-growing family as she took in about 20 foster children throughout her life. Lester and her husband adopted one child as a baby, Davis said. Brandi Field, one of the foster children they took in, spoke fondly of the time she spent with the family and expressed her gratitude for Lester's help and nurturing.

"She was devoted to her family and a loving and caring person," Davis said.
Written by Lucille Lannigan // Alligator Staff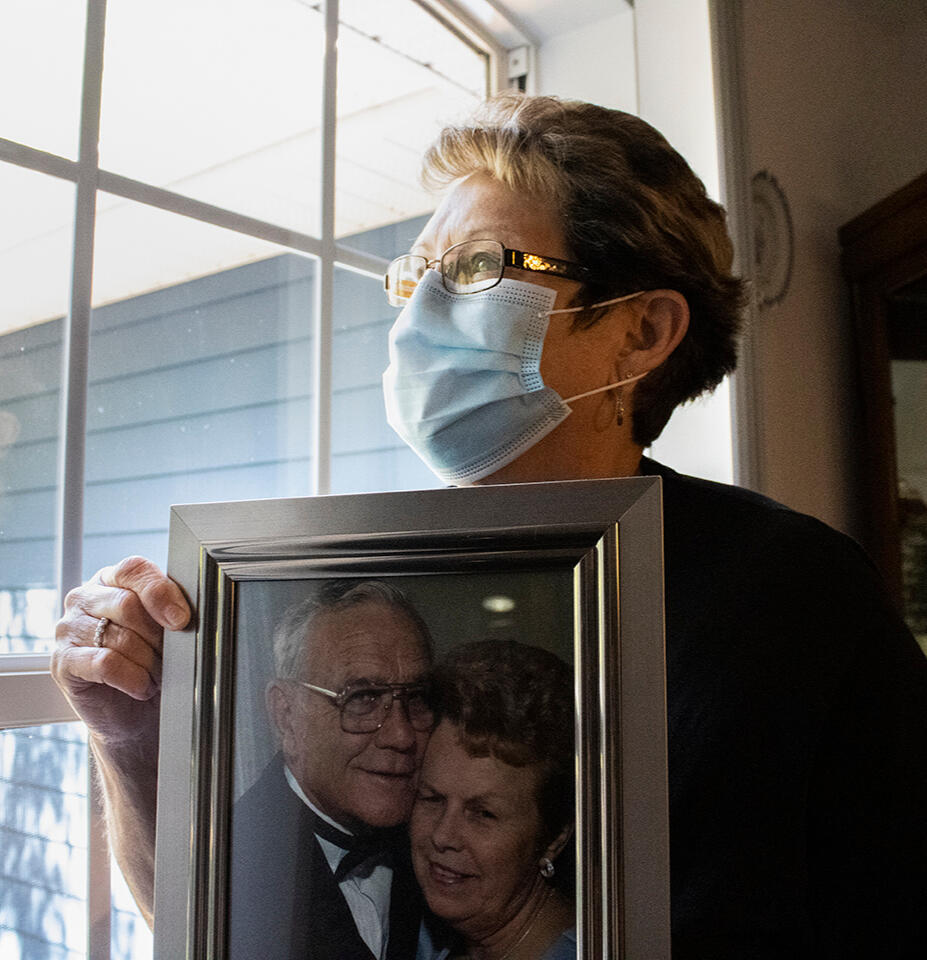 Carmen L. Davis looks out her window while holding a picture of her mother and father. Davis' mother, Dorothy Lester, died in July of COVID-19 and pre-existing health conditions. (Photo by Chasity Maynard // Alligator Staff)
Carmen L. Davis remembers her mother, Dorothy Lester, who died in July of COVID-19 and pre-existing health conditions, through photos and clothing. Davis kept the dress and tiara Lester wore to celebrate 50 years of marriage with her husband. (Photo by Chasity Maynard // Alligator Staff)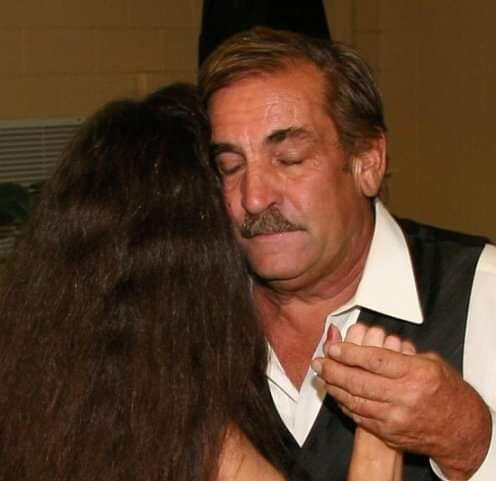 Photo Courtesy of Julie Wichman
David Brandenburg, 71
David William Brandenburg was a Vietnam veteran who loved telling stories. His favorite song was "What a Wonderful World" by Louis Armstrong, and he loved whistling Christmas songs in July.

He was not able to finish his daily Sudoku puzzle Sunday, Aug. 2, Brandenburg's daughter Julie Wichman said, as he died that day. He was 71.

Wichman said Brandenburg was known for his humor, his Harley-Davidson motorcycle, his adoration for his wife, children and family and for being the fourth child in a family of jokesters. She said he once ate an entire can of Crisco as a child in an attempt to stay home from school.

Brandenburg began his last day like he did every day — by greeting himself in the bathroom mirror and saying, "Well, looky there. I just get better lookin' every day." He then started the day's Sudoku puzzle in the Gainesville Sun while sitting on the side of the dining room table where his arms had worn down the edge, Wichman said.

From Brandenburg's nickname of Da5ve — which Wichman said he would say the number five is silent — to leaving handwritten notes in places for his family to find, Wichman said he could make anyone smile.

She still finds notes written on scraps of paper, edges of bills or pieces of mail that he hid among family belongings.

Brandenburg's niece Michelle Brandenburg said she knew him as "smilin' uncle Dave."

"He was always very happy," she said. "He was loved by all."

Along with working as a contractor and installing siding all throughout the community and living in Gainesville for more than 30 years, Wichman said David Brandenburg served during the Vietnam War as a corporal in the U.S. Army's 1st Cavalry Division. She said he received multiple honors, including a Combat Infantry Badge, Parachutist Badge, Sharpshooter Badge, Pathfinder Badge, National Defense Service Medal and Bronze Star Medal for acts of valor and heroic achievement in a combat zone.

"He was super proud of that," she said. "Any time he was ever talking about Vietnam, he would only tell us good memories."

Brandenburg was born March 17, 1949, at 4:44 a.m. in Detroit, Michigan.

His birth time gave rise to his saying, "Four, four, four." This was his way of saying, "I love you."
Wichman said his saying was adopted and used by the entire family.

Most members of the family plan to get a "444" tattoo to honor her father, she said.
Written by Antonia LaRocca // Alligator Staff
Troyanne Hamm, 57
Troyanne Hamm, better known as "Ann," was a school bus driver in Alachua County for more than 25 years. She passed Aug. 2.

For the kids on her bus, Hamm would buy pizza on report-card days and give out treats for Halloween. She would help them with homework, reward them for doing well in school and check on them to make sure everything was OK for them at home.

"She would go against parents to watch out for the welfare of kids," Melzone Johnson, her brother, said. "She knew that kids needed somebody to speak for them. She was a voice for children."

Hamm was also competitive. She loved to compete against other counties in bus "roadeos." These roadeos were full of obstacle courses, and you would have to be skilled in driving a bus to drive through them. Richelle Brown, her stepdaughter, said she was one of the best school bus drivers she's seen.

Outside of her bus route, Hamm was the life of parties. The energy she brought through her playlist of R&B music by Marvin Gaye, Lenny Williams and Al Green was matched by her astounding dancing skills. For this reason, she also loved line dancing.

"'Cupid Shuffle,' 'Electric Slide,' whatever, she was the one starting it off," Brown said. "Always on the dance floor, always, always, always."

As a lifelong Alachua County resident, Hamm's heart belonged to the Gators. She collected anything with a Gators logo on it, including flags and a prized Gators-logo projector given to her by Brown for Christmas.

Besides the Florida State Seminoles, UF's in-state chief rivals, Hamm disliked dishonesty and people who make promises they don't keep.

Her service was themed blue and orange, and she was surrounded by her favorite things: her school bus, her friends and most importantly, her family.
Written by Jake Reyes // Alligator Staff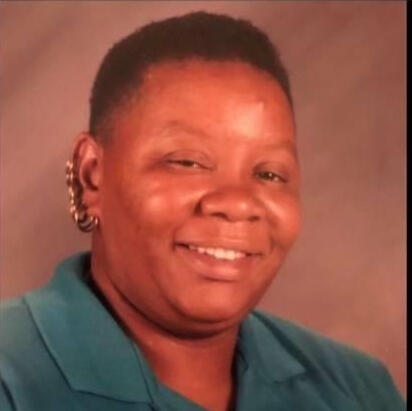 Photo Courtesy of Melzone Johnson
Stephen Morse, 65
Stephen Morse knew everything there was to know about sports. You could ask him who won the Major League Baseball pennant in 1968, and he'd immediately be able to tell you, his wife, Jennifer Rich, said.

"It's just like losing a giant library," Rich said.

Morse, a Gainesville resident, died Aug. 6, 2020, from pulmonary fibrosis complicated by COVID-19. He was 65.

Born in Ann Arbor, Michigan, Morse was raised by his grandparents George and Lorain Tansley. Morse graduated from Central Michigan University with a bachelor's degree in journalism, where he was the managing editor of his college newspaper, College Michigan Life.

A former journalist, Morse was known for his editing skills, exceptional writing and work ethic, but also his kindness, graciousness, and patience, Rich said.

"I have a lot more hot temper than he does, and he would always say things like 'Don't sweat the small stuff,'" Rich said. "Everything of mine was pretty much the small stuff."

Early in his career, Morse worked as the sports editor, news editor and metro editor at the Battle Creek Enquirer over 20 years. He also worked at the Ann Arbor News as a copy editor and page designer, where he met his wife.

The two then moved to Florida, where Morse worked at the Tampa Bay Times for nine years as an editor in its Clearwater bureau and then as a copy editor in its St. Petersburg office. He also worked brief stints at the Tampa Tribune and the Lakeland Ledger.

Besides journalism, he loved basketball, regularly driving to Saint Pete to play with a group of his friends. He knew everything there was to know about sports, Rich said, and he was an avid fan of any sports team coming out of Michigan—especially the Detroit Tigers.

Morse recently retired and was planning a trip around the United States with his wife to visit every baseball park in the country. He also planned on writing short stories and maybe a book, Rich said.
Written by Kevin Maher // Alligator Staff
James Perry Jr., 50
God, good cooking and an angelic baritone voice defined James Perry Jr. He died after a four-week battle with COVID-19 at Shands Hospital Sept. 28 at 64 years old.

His sister, Elizabeth Harmon, and a revolving door of siblings and nieces visited Perry at Union Correctional Institution every week before the COVID-19 shutdown ended in-person visits.

Harmon drove about 40 minutes to set up a puzzle and picnic for Perry in the visiting area. They talked for hours about the Bible, grace and family.

"We were the last ones out of there every time," Harmon said. "We never ever left early."

Before being sentenced to life in prison for first-degree murder in 2004, Perry managed fast-food restaurants. He was a talented cook, Harmon said. Perry and his sister had cook-offs.

"It was tight," she said. "He kind of got me."

He exceeded at making grilled ribs and creamy macaroni and cheese with ham, Harmon said.

The pair learned to cook over the edge of the kitchen counter from her mother. They watched her bake, licked the spoon and cut the vegetables for cube steak, fish and potato salad.

Perry continued his culinary passions by embellishing the commissary sandwiches with condiments and spices for Harmon's weekly visits.

Before saying goodbye for another week, Harmon would always snap a photo of Perry. She kept every picture but never kept her promises to mail them to Perry.

"But if it's a pretty picture, I don't want him to keep it," she said. "I want to take it home."

He was ordained as a minister and followed his father and older sister into the church and joined UCI's prison ministry.

Perry would end every conversation, letter, text message and phone call with "Shalom," a Hebrew word for peace, Harmon said. His deep baritone voice graced church choirs and holiday talent shows. Some UCI correctional officers knew him for his voice.
Written by Lianna Hubbard // Alligator Staff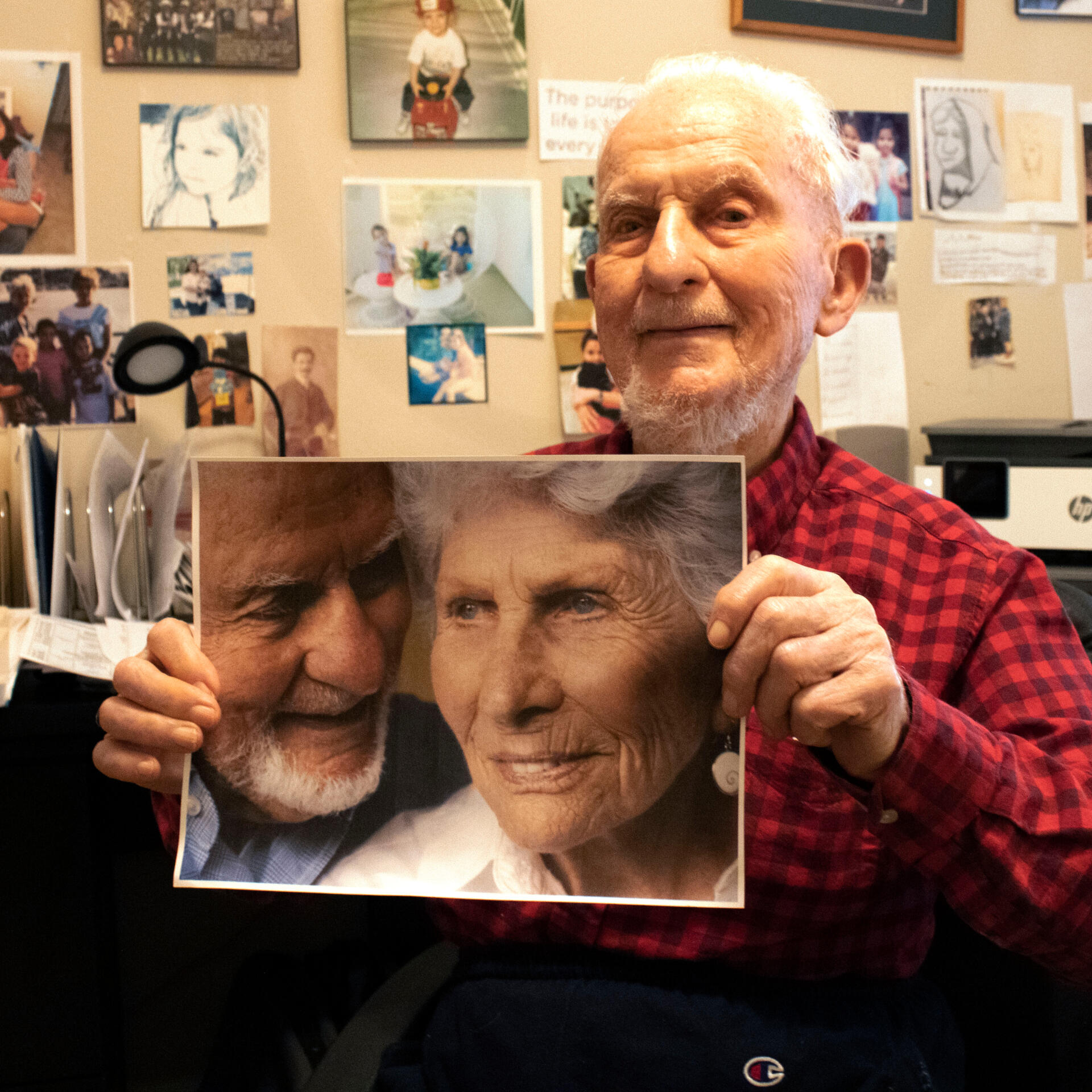 Larry Jaffe holds up a photo of himself and his wife, Hope Jaffe, in his home office lined with family photos on Friday, April 16, 2021. (Photo by Julia Cooper // Alligator Staff)
Hope Jaffe, 92
Hope Susan Mosheim Jaffe's recipes connected her family before COVID-19 took her life Oct. 29. She was 92 years old.

Jaffe taught herself to cook after meeting her husband, Larry Jaffe. She was a natural talent, especially in baking, her husband said.

Jaffe cooked for her four children and 10 grandchildren. She copied her beloved recipes into books for her daughter and three daughters-in-law to continue feeding the family at Thanksgiving.

"She always was the pinnacle of the event," Larry said. "It was our motto to give Hope a moment of joy as much as we can."

Jaffe's banana chocolate cake brings on memories of her strong love for her family. As the matriarch, her children's love fueled her, Larry said.

"Hope and I were blessed with wonderful children," Larry said. "Their love for her got returned with love from her. It was a beautiful circle."

Even as dementia took her drive, Jaffe's humor and storytelling drew her social groups in the memory ward at The Village at Gainesville retirement community, Larry said.
Written by Lianna Hubbard // Alligator Staff
Phillip Haisley, 86
Phillip Haisley, 86, was an avid reader, world traveler and International Scrabble Master.

Haisley grew up in Marion, Indiana, where he and his wife, Anne Haisley, ran a bookstore called Redbeard's Books, named after Haisley's bushy, red beard.

The couple moved to Gainesville in 1989 and brought their business with them. That year, they established Books Inc., which was a staple among Gainesville's board gaming crowd. Haisley and Anne's store was known for hosting chess competitions, Dungeons and Dragons meetups and, of course, Scrabble tournaments.

Haisley hosted and competed in international Scrabble tournaments since his days in Indiana. At one point, he was hospitalized with kidney stones, but his passion for the game overruled his pain — he checked himself out of the hospital, hosted a tournament he was about to miss, and then returned for his surgery.

"He was just a dedicated person," Anne said. "If he was responsible for something, he did it."

Haisley was a bookworm, but he was not a recluse. He loved traveling and camping so much that he camped in every state in the United States. He taught grade school in Kenya and Australia, making friends wherever he went.

For decades, Haisley and Anne have received heaps of Christmas cards from friends they've made around the world. This year, Anne received the cards as usual, addressed to her and her husband. She's had to go through them and inform their friends of Haisley's passing.

"I still have a stack of cards from November and December I have to answer," Anne said. "People loved him."
Written by Thomas Weber // Alligator Staff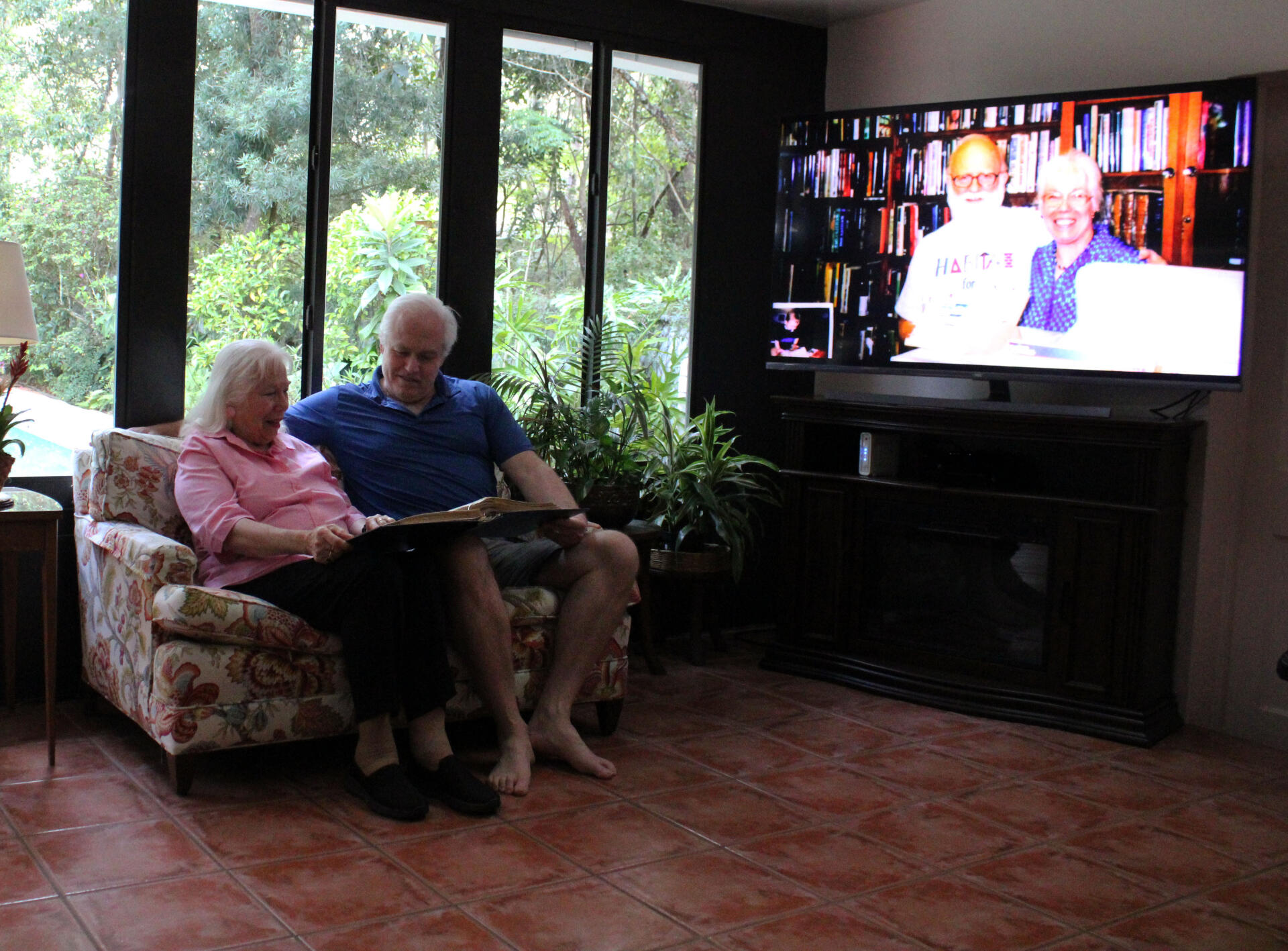 Anne Haisley (left) and Chris Warren-Boulton (right) flip through a scrapbook of photos from a trip to Kenya in 2008 that Anne took with her husband, Phillip Haisley on Monday, March 15, 2021. (Photo by Julia Cooper // Alligator Staff)
Michael Kuenstle, 59
Architecture allowed Michael Kuenstle to meticulously design hundreds of structures, but his favorite was the family he built.

Kuenstle, a 59-year-old UF School of Architecture associate professor, died Dec. 12 due to COVID-19 complications. Kuenstle was the first professor to die of COVID-19, UF spokesman Steve Orlando confirmed in a text message.

He contracted COVID-19 just before Thanksgiving, his wife and UF School of Architecture associate professor Nancy Clark said.

Kuenstle was born on Sept. 28, 1961, in Houston, the fourth of six children. Unlike the turbulent times of the late 1960s and early 1970s, his childhood was defined by good grades and careful decision-making, his younger brother, James Kuenstle, said.

"He didn't make mistakes," James, 54, said. "Some other kids in the family didn't do the right things. I kept my eyes on Michael."

In 1988, Kuenstle met his wife while working at Brand + Allen Architects in San Francisco. His company had partnered with the firm Clark was interning at, and the two met while collaborating on a project.

"We've been partners in design since the day we met," Clark said. "It gave us a unique relationship."

Kuenstle then taught at New York Institute of Technology for two years before he was recruited to UF's School of Architecture in 1993. Once the couple moved to Gainesville, they started an architecture firm, Clark + Kuenstle Associates Inc.

"The legacy Michael left on this college is one that will live forever," Acting Director of the UF School of Architecture Frank Bosworth wrote in a statement.

In his memory, Kuenstle's family has asked for donations to be made to the American Lung Association.
Written by Corbin Bolies // Alligator Staff
Sammie Rackley, 80
Although Sammie Carroll Rackley loved the bowling leagues he participated in, his greatest accomplishment was the family he raised.

Rackley, 80, died from COVID-19 on Dec. 26, 2020.

He was born in Royse City, Texas. After high school, he worked on airplanes with his father at LTV (Ling-Temco-Vaught). Instead of being drafted, he decided to join the United States Air Force. During his time, he traveled the world, visiting Chile, Thailand, Mexico and Korea.

Rackley was an avid sports fan. He rooted for the Dallas Cowboys and loved playing golf and bowling. He even met his wife of 56 years, Carolyn, at a bowling alley while he was stationed in Dover, Delaware.

"He really loved his sports," Carolyn said.

After Rackley's time in Dover, the pair moved back to Texas, where they raised a family. They had two daughters, Robin and Jennifer, and a son, Marty.

In 1988, they moved to Florida for work. Rackley was an electrician by trade, and he worked as a supervisor at DrilTech, a drilling service provider to oil and gas operators in Alachua County.

Aside from work and sports,
Rackley's true passion was his family. He loved everything his wife cooked and was very proud of his children and grandchildren.

"He was happy if he was around his family," Jennifer said.

Rackley never met a person who didn't love him, Carolyn said. He was known for his work ethic, sense of humor and his famous catchphrases, especially one that expressed his honesty.

"If I tell you a chicken dips snuff, you can look under his left wing for the can," was one of the many sayings people loved him for, Jennifer said.
Written by Kevin Maher // Alligator Staff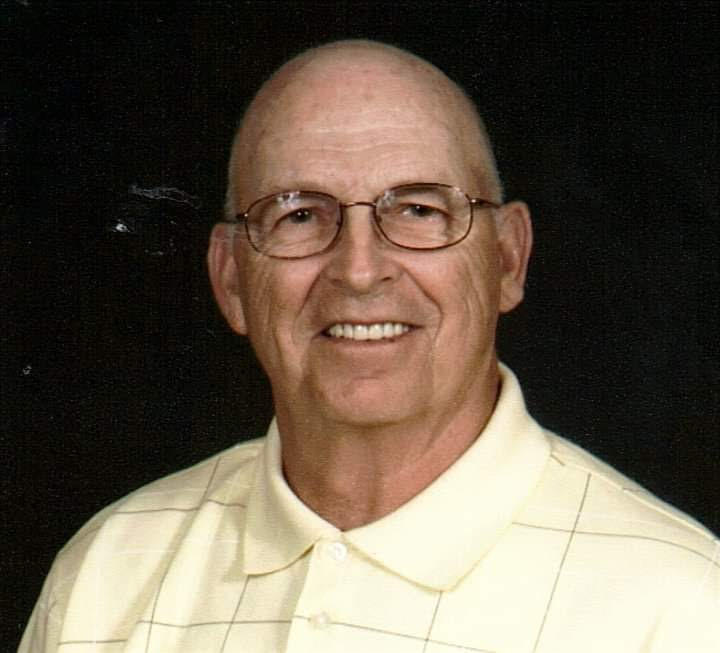 Photo Courtesy of Jennifer Rackley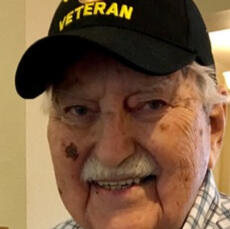 Photo Courtesy of Lynn Newman
Wesley Schneider, 94
Some children learn American history through books. Wesley Schneider taught his kids through road trips.

"It was a wonderful, wonderful way for my brother and I to learn American history and see some wonderful scenery," his daughter, 66-year-old Lynn Newman, said.

It's what Newman remembers the most about her father.
Schneider, 94, died on Dec. 28 from COVID-19.

Schneider was born on Oct. 15, 1926, in New Britain, Connecticut, the only child in his family. Passionate about service, he enlisted in the Army and served in Korea during World War II.

But it was his family at home — his wife, Muriel; his two kids, Lynn and Scott; and their 1957 red and cream Chevy station wagon, Betsy — that held his heart.

Schneider loved to travel, Newman said, taking advantage of every opportunity the family could to take a trip.

Newman remembers Sunday adventures the group would take to nearby states like Vermont and New Hampshire, where Schneider exposed them to the country's landscape and scenery — but was still home by dinner.

Schneider carried that spirit late into his life, though he wasn't restricted to land, Newman said. Instead, he and his son became avid cruise-goers, traveling to locations such as the Caribbean, the Panama Canal and Alaska.
It was his way of staying connected with his family, Newman said.

"We are so grateful for the way we were brought up," she said. "Mom and Dad expected us to be decent citizens, good people. I think that would be Dad's legacy."
Written by Corbin Bolies // Alligator Staff
Stacey Williams, 53
Known as "Coach" by most and "Hog" by hometown friends and family, Stacey Williams dedicated his life to coaching Gainesville youth.

For 25 years, Williams coached little league football, most recently at Eastside High School with the Rattlers Youth Football program. His wife, Latraile Williams, said he always had a passion for coaching and the wisdom needed to coach.

"He knew the youth was our future, and he loved being out there with them," Latraile said. "He really got a thrill from seeing that he could use his knowledge to help someone else."

On Jan. 4, Williams died from COVID-19. He was 53.

Family and friends said he loved to watch the Gators and the Dallas Cowboys play, often coaching from behind the screen.

As a big family man, he often hosted family gatherings, drove last in line to camping trips and DJed at Christmas parties.

Williams gave back to his community by working at LifeSouth Community Blood Center in Gainesville and as a praised ministry technician at the H.O.M.E Church in Hawthorne. Wendell Martin, his uncle, said he loved the job because he got to greet people at the door.

"If you looked at that smile, you couldn't help but be happy," Martin said. "So when you walked in the door of our church, you felt love because he was greeting you with love."

His family believes Williams loved everyone and wanted everyone to love each other.
Written by Lucille Lannigan // Alligator Staff
Fred Levin, 83
Martin Levin's voice, slightly quivering from the remnants of tears, confidently announced to those at his father's outdoor funeral that once the world is safe from COVID-19, a true celebration would be held for his dad.

"It will be a blowout party," Martin said. "It will be a Fred Levin celebration."

UF's Levin College of Law namesake Fredric Levin died Jan. 12 due to COVID-19 complications. He was 83 years old.

The UF Levin College of Law Dean Laura Rosenbury said Levin's generous contributions to UF have created opportunities for students through numerous scholarships, and his positive example illustrates the power of a law degree.

"He pushed me to take the law school to new heights," she said. "We've made a lot of progress, but we still have progress to go, and I will hear his voice in the back of my head as I move forward."

Mark Proctor, president of the Levin Papantonio Rafferty Law Firm, worked with Levin for over 40 years. He said Levin's Jewish heritage often left him feeling like an outsider, especially growing up.

"It was that experience learned at a young age that really molded and colored his entire life," Proctor said.

During the funeral, Levin's family members also recalled how he was an avid fighter against racial injustice, bigotry and greed.

"Dad had a very difficult time even understanding how someone could be prejudiced," Martin said. "And dad never hesitated, in any capacity, to speak up against the majority, against the authority, against the established and against the popular."
Written by Abigail Hasebroock // Alligator Staff
Roland Reboussin, 85
Curiosity piloted Roland Reboussin's life.

He chased it into his first career teaching psychology, followed it across the Atlantic Ocean to a sabbatical in Glasgow, Scotland, jumped with it into his second and third career in criminal analysis and carried it into his retirement at Gainesville's Oak Hammock Retirement Community.

He found eccentricities in his life even as dementia dulled his mind.

"He had a really good sense of humor that he maintained through pretty much all the stages of his Alzheimer's," Reboussin's son, Daniel, said. "He would make humorous observations. He loved being the one that came up with a different take on things."

Reboussin died from COVID-19 Sept. 18. He was 85 years old.

Reboussin fit three careers into one lifetime. He taught at Beloit College's psychology department for 14 years before faculty cuts. After his two sons moved out for college, he evaluated shelters, abuse prevention programs and halfway homes for returning citizens for the Wisconsin Council on Criminal Justice for seven years.

Reboussin's favorite position was working for the National Academy of the FBI as a research analyst. There, he taught classes again, but this time to officers about criminology and tracking serial criminals. He worked with early artificial intelligence and mapping before GPS.

"It really resonated with him working with people that were victims of crimes and victims of abuse," Daniel said. "He loved that work of protecting people from the worst behavior of others."

Reboussin's curiosity also led him to take on various hobbies throughout his lifetime, from astronomy and mystery novels to trombone playing and acting. Living near water while raising his sons in Wisconsin allowed him to nurture hobbies like sailing, canoeing and fly-fishing.

Reboussin retired after 11 years in the FBI and moved to Gainesville with his wife, Patricia. They moved into Oak Hammock Retirement Community in 2019 when Reboussin began forgetting his daily medication.

Before COVID-19 forced lockdown in March, Reboussin ate dinner with Patricia and often visited Daniel's home a short drive from the facility. After, he spent his days in isolation with masked-up staff.

Daniel tried to talk with his father every day of the lockdown. He used video chat to try and communicate through the screens and Alzheimer's. He saw his father during lockdown two times, once to take him to the dentist and the last while his father was in quarantine after testing positive.

"He experienced it more as isolating," Daniel said. "Like, 'When will this be over?' and 'When can he see family?' and 'When will we be together?'"
Written by Lianna Hubbard // Alligator Staff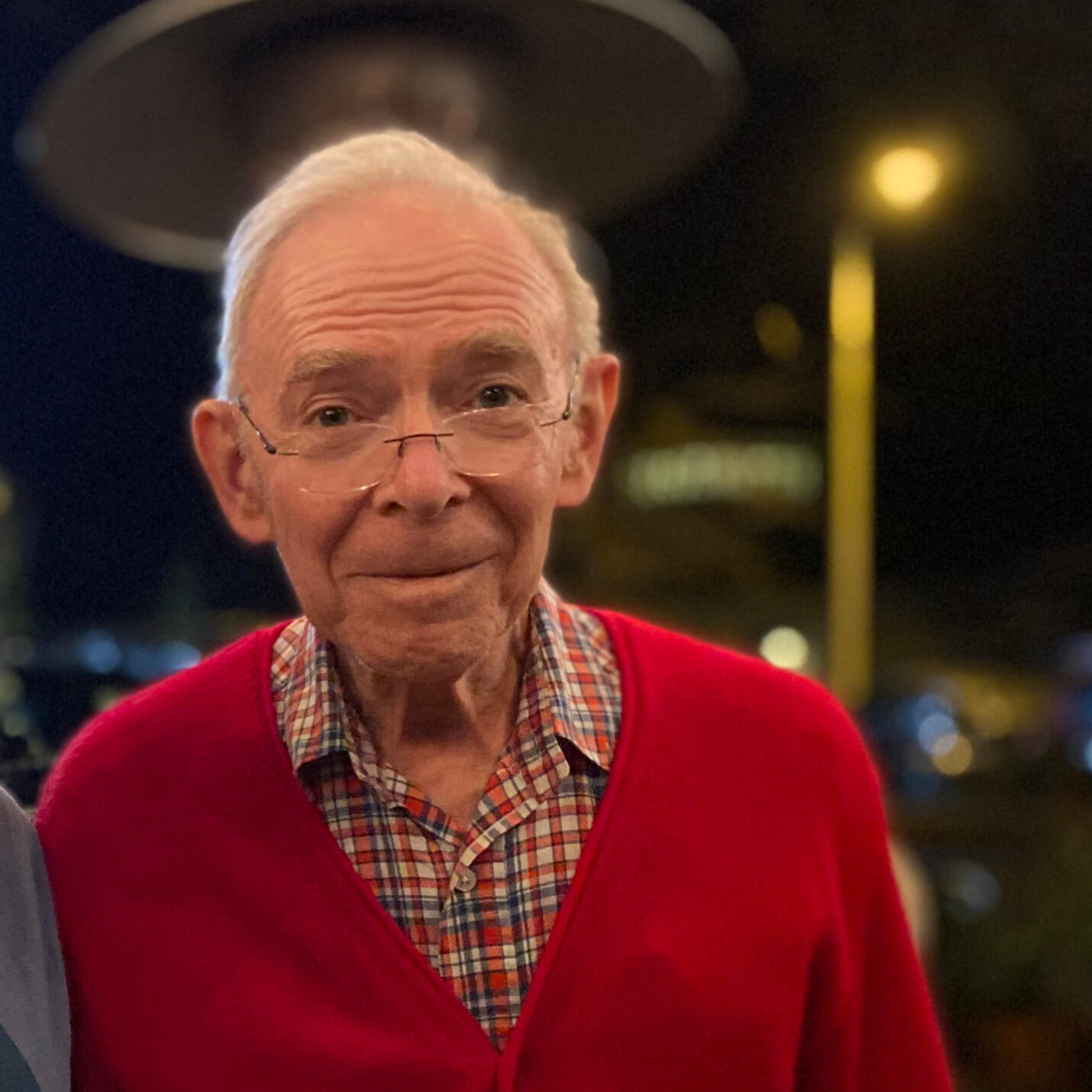 Photo Courtesy of Daniel Reboussin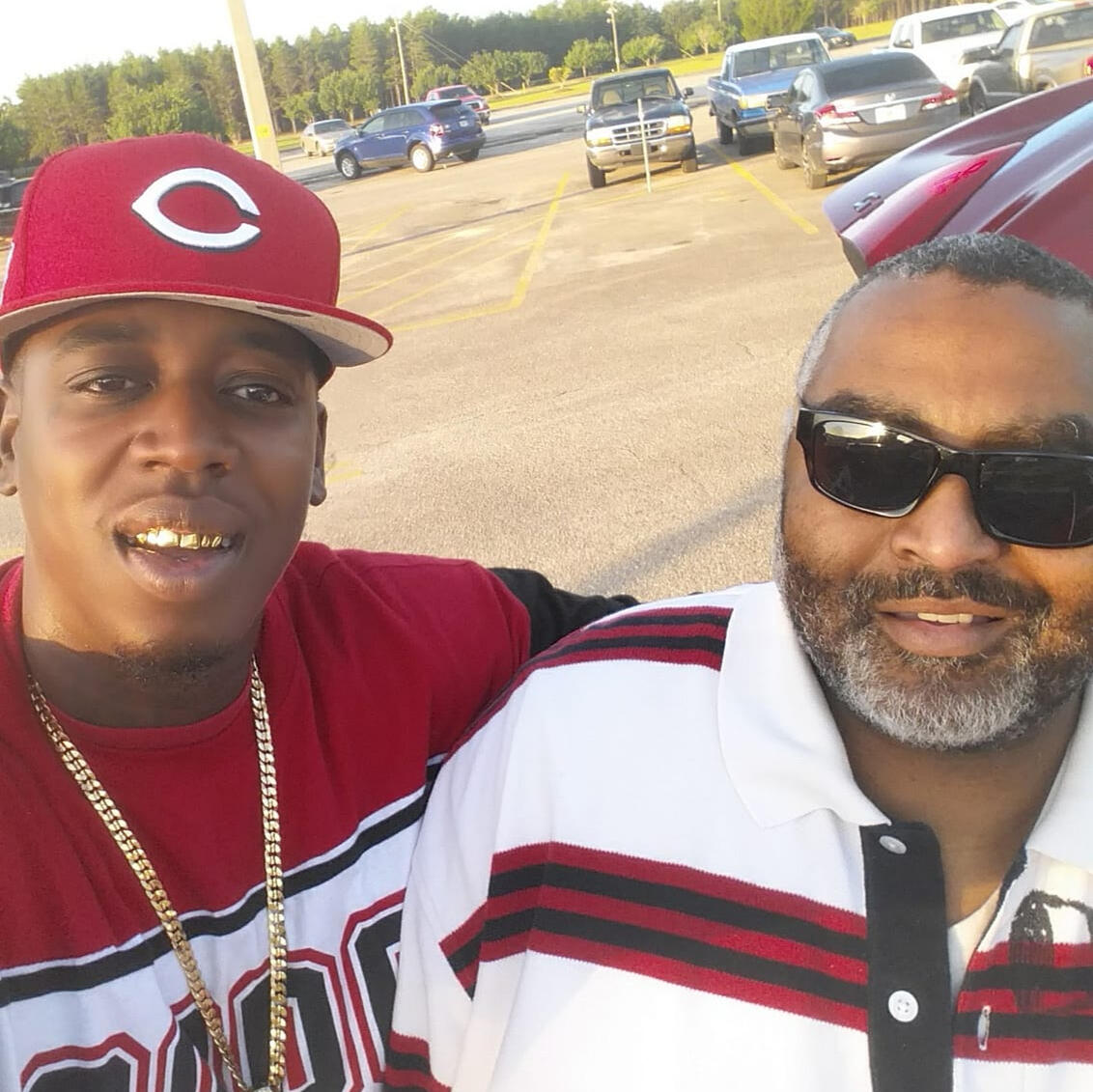 Photo Courtesy of Julius Irving
Clyde Irving, 57
Clyde Julius Irving Jr. dedicated the last years of his life to his family and friends.

Irving nursed his mother for 10 years before she passed in 2017. He visited his family in Micanopy every day, and there was nothing he enjoyed more than to have a drink with his brother and best friend, Derrick Irving.

A man of his word, Irving's loyalty and dedication inspired many of his family members to follow in his selfless footsteps.

In early February, Irving was bedridden due to complications from COVID-19. At the same time, his oldest son Julius Irving was on trial for attempted murder. Julius was proven not guilty only hours before Irving passed on the morning of Feb. 12. He was 57.

His children will never forget how much they idolized their father growing up.

Julius said he loved the meaningful conversations he shared with his father or, as he called him, "pops." Irving , who was always full of wisdom, taught his son the importance of responsibility and honesty.

He lives by his pop's motto, "no excuses going to bed, no excuses waking up."

"The determination and drive that I have, that no-quit attitude — I got that from my father," Julius said. "He was the greatest of all time."

Jhody Polk, Irving's oldest child, remembers coming home from school to make homemade holiday cards with her father.

"Ever since I was in elementary school, my father and I always said 'you are good to me, you are good to me' to each other, which is our version of 'I love you,'" Polk said.

Irving, a man of faith and a proud member of the Old Jerusalem Baptist Church in Gainesville, was a graduate of Eastside High School, class of 1980.

Before retiring, Irving worked as a storekeeper at a warehouse at Gainesville Regional Utilities Deerhaven for 24 years.
Written by Jiselle Lee // Alligator Staff
Betty Odum, 95
Every summer, Elisabeth "Betty" Huntingdon Chase Odum surrounded herself with family and enjoyed a New England staple at her dining table: a delicious lobster dinner.

A native New Englander, Odum would gather all of her children and grandchildren together at her summertime cottage in Branford, Connecticut — a small town nestled up against the Atlantic shoreline. Her grandson, Luke Trimmer-Smith, remembered her innate ability to bring others together, whether they were family or not.

"She was a major matriarch of our family and really organized a lot of the family get-togethers and made sure everyone stayed in touch," Trimmer-Smith said.

Odum passed away at the age of 95 on Feb. 18 while recovering from COVID-19.

Spending 30 years as a biology professor at Santa Fe College, Odum always emphasized the importance of environmentalism in her lectures and the books she authored. Her passion even inspired a generation of ecologists and biologists among her grandchildren.

Odum's love of the environment could not be contained in Gainesville alone. Odum and her first husband were invited around the globe to give lectures on sustainability, which created memories that they always enjoyed recounting.

"They loved to show off their little trinkets and tell their stories of where they had been," recalled Trimmer-Smith.

When describing his grandmother, the words "progressive" and "before her time" immediately came to mind for Trimmer-Smith. Odum remained an activist throughout her life by getting involved in the Civil Rights, women's liberation and anti-war movements. Her lifelong commitment to Quakerism — a Christian denomination — reinforced her values of nonviolence and peace.

"She would love to be remembered as an independent thinker who saw the best in people and fought the good fight," her grandson said.

Although Odum was heavily involved in activism to address the world's inequities, she always had time to have fun with her family. Her closet, filled to the brim with cards and board games, was an indication of this.

Sometimes, she would take her grandchildren to the pond behind her house to fish. Trimmer-Smith recalled how Odum was not afraid to bait her own hook and grab the fish she caught with her bare hands, all while letting out an infectious giggle.

"She would be hooting, hollering and having a blast, no matter what the size of the fish she was reeling in," Trimmer-Smith said.
Written by Makiya Seminera // Alligator Staff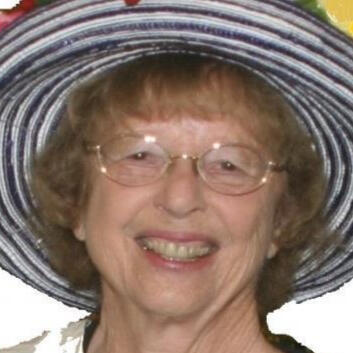 Photo Courtesy of Luke Trimmer-Smith ABOUT US
CONTACT US
METRO
SPORTS
THE AVENUE
OPINIONS
EL CAIMÁN
MULTIMEDIA
CLASSIFIEDS
352-376-4458
2700 SW 13th St
Gainesville, FL 32608
All Content © 2021 The Independent Florida Alligator and Campus Communications, Inc.
Powered by Caard and SNWorks.